Recently this anonymous message link trend on Instagram. Here mentioned about this app and how to use.
How to get story Link
Download This NGL – anonymous Q&A App from Google Play store/ Apps store (Download Link Below)
After download this app Install it
Then enter your Instagram user name
Now this app will create a special Link using your insta user name
You can share that link easily on Instagram
How to share that anonymous link on Instagram story?
Follow the step 2 option on that app
Click share option
Now it will 4 steps like introduction
Click next step
Now you can share that picture on your Instagram story
Now you can copy that link and add there
If any doubts please follow below mentioned video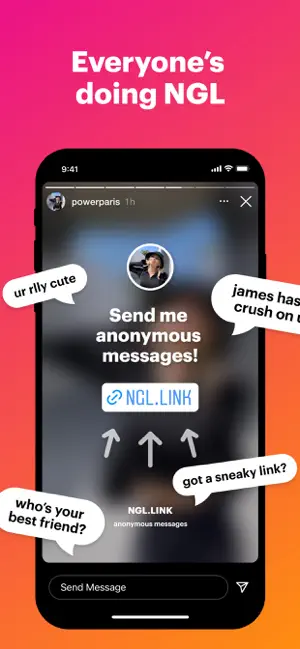 Introductions from App
2. Friends answer right on your story
To get even more messages, add your ngl.link to your IG Bio!
To ensure the safety of our users we use world class AI content moderation. We utilize deep learning and rule-based character pattern-matching algorithms to filter out harmful language and bullying. Ultimately we believe that anonymity only works when it's safe!
Download Links